Meet the Breeder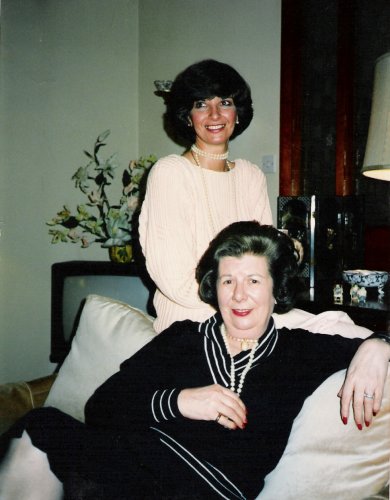 Anne visiting her late mother, Ena Eckersley, in Scotland

Being of British descent, from Scotland in fact, our first Cavalier puppy was purchased in 1976 as a pet from the famous Maxholt kennels, while we were living in London. Being that she was from a long time, top show breeder, this Cavalier was a wonderful ambassador for the breed and due to her willingness to learn and superb temperament I was propelled into obedience training which taught me so much about dog behavior. We were fortunate to enjoy 13 1/2 years with this Cavalier. To this day I continue to compete in performance events, mainly Agility, as well as Conformation (beauty shows) which is the venue that allows for breed Champions.

We have owned Tibetan Spaniels since 1996, and purchased our first Tibbie, Champion Friarland Willow Wisp, from the famous Friarland kennels in Scotland where, for so many years when visiting my mother in Scotland, I have been admiring this unusual breed, marveling at their sturdiness and longevity, the latter of which is unfortunately lacking in Cavaliers. Please click on the gold button named Tibetan Spaniels to learn about "America's Best Kept Secret" and about the dogs descended from Willow.

I am proud to be able to say that my Cavaliers have won many Championship awards at both CKCSC and AKC Specialties as well as all-breed shows, always striving not only for beautiful Cavaliers, but healthy ones as well. All Chadwick breeding stock in both breeds are rigorously health tested clear of heart, eye, hip and patella defects prior to breeding in the hope of producing physically sound puppies. My commitment to the future health of these breeds has perhaps slowed down the process of producing a multitude of Champions but I do not consider breeding as a race to the "finish" line! The vast majority of any breeder's puppies are sold as family companions. The most important aspect for any family must be a long lived, healthy and temperamentally sound dog, thus health and temperament are paramount in my breeding program.

I have been a licensed CKCSC Judge of Cavaliers since 1984 and an AKC Judge since 2004. I have judged the breed at both CKCSC and AKC All-Breed shows, as well as in Europe, Australia and South Africa. I have attended numerous seminars, institutes, symposiums on many aspects of dogs, from behavior to health to breed specific and have given presentations on Cavaliers, including organizing in-depth, lengthy Symposiums on Cavaliers, with speakers from all over the USA and Europe.

The Cavalier King Charles Spaniel Club, USA is the National Club for Cavaliers that I believe in and choose to support due to the stringent Code of Ethics that was written many years ago for the protection of the Cavalier. During the many years that I have been associated with the CKCSC, USA, I have seen the Club grow in leaps and bounds, accomplishing many new programs designed to encourage careful breeding, setting the highest standards of excellence for the protection and welfare of the breed. The CKCSC is unique in that it encourages, not only the breeder members, but also the pet owner-members to fully participate in Club decisions - CKCSC breeders value their pet owners, not to mention it is an inclusive club, permitting anyone with a Cavalier to become a member. This, together with the congenial atmosphere and comaraderie so apparent at CKCSC functions, must be valued and nurtured in years to come. I was proud to have been President of such an organization from 1998 to 2001, and again from 2015 to the present.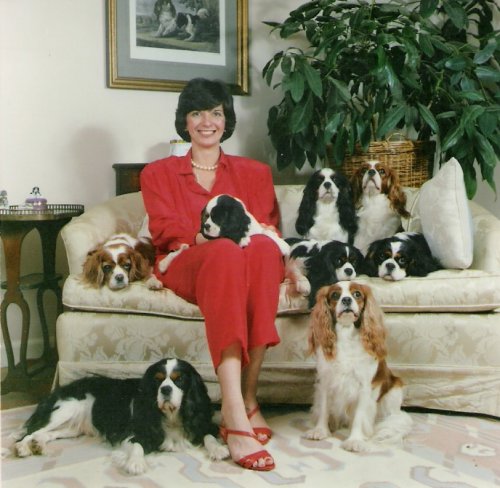 What could be better than being surrounded by Cavaliers?!!