Chadwick First Impressions "Molly"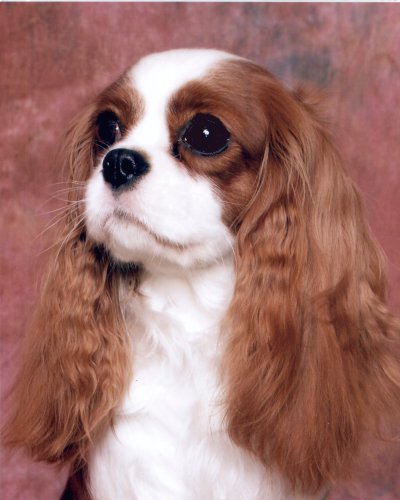 Whilst Molly's owner, Caryna Baker-Fox, grew up with Cavaliers, it had been years since she raised one and had never shown before. This time she wanted one that she could show and for her daughter to do Children's Handling.

Molly's first show at 7 months, Puppy Sweepstakes at CNE's Specialty in York, PA was a fiasco! The following day was better--at least her paws were on the floor. The third day she had it down put and won a huge puppy class. This first place win awarded her an invitation to compete at Puppy of the Year.

Well done Caryna and Molly!

Molly checked out so well that Caryna decided to breed her. She raised a beautiful litter of two tricolor puppies and then a litter of four Blenheim puppies. She must get the Mother of the Year award for her care and easy of whelping, just like her mother and grandmother.

Scroll down to click on links to Molly's offspring (to come).


DOB 29 MAR 2005
Click Here for OFA Health Listings

PEDIGREE
Place cursor over any name and click if there is a pointer to see a picture of that ancestor.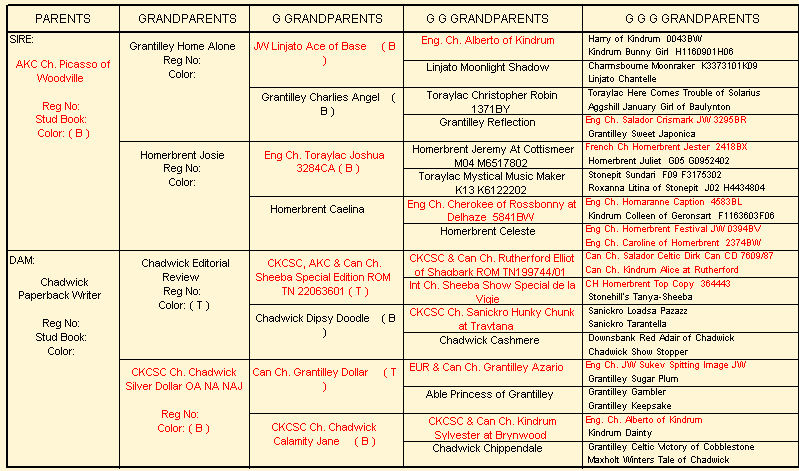 <<BACK TO GIRLS LIVING ELSEWHERE