In Memoriam 2






In Memoriam 1 In Memoriam 2 In Memoriam 3 In Memoriam 4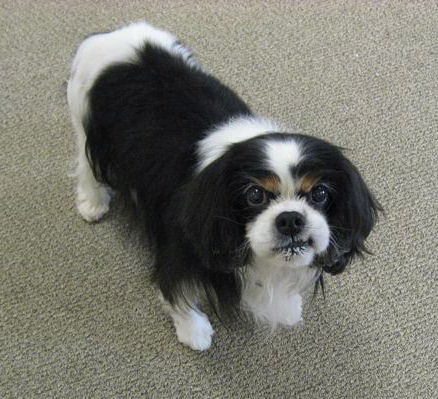 Chadwick Scalamandre "Silk" at 15 years of age

Silk was such an important part of my life for so many years. She was with me through good and bad times. She made the good times great and the bad times tolerable. She had an innate ability to just know that you were feeling bad and would curl up on my lap and sleep. Many a time I would be asleep on the couch to wake up and find her sleeping on my chest.

She truly was my best friend.

Thank you so much for Silk.

She will be greatly missed by my wife Robyn and the rest of my family.
Jonathan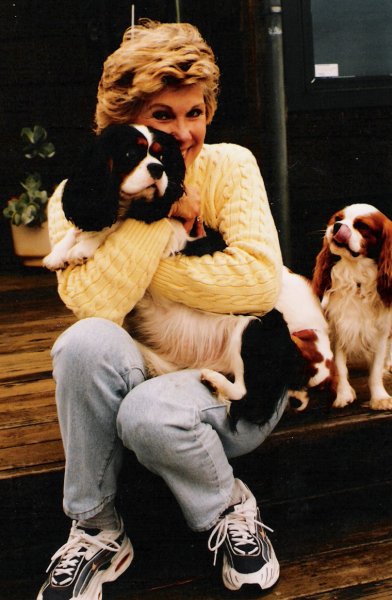 Duet was an angel who never did anything wrong. She was Judi's first show dog and whilst showing was not her forte, she produced some beautiful litters. Duet is the litter sister to Carly. At 12 years of age Duet contracted throat cancer from which she ultimately succumbed.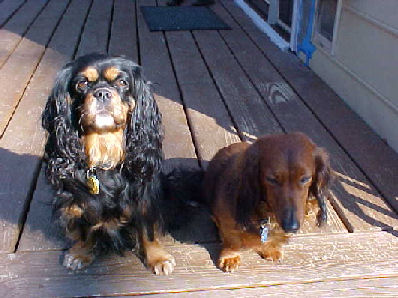 Chadwick All Fired Up "Kindle" with her Dachshund buddy. Add text: Kindle had such zest for life, full of activity and hunting. Sadly, her life was abruptly cut short from Lymphosarcoma. Toni & Chris Pond mourn her passing but happily they have their work cut out for them with a new puppy - a Tibetan Spaniel this time! One day there will be another Cavalier in their lives.
"It came to me that every time I lose a dog they take a piece of my heart with them.
And every new dog who comes into my life gives me the gift of a piece of their heart.
If I live long enough, all parts of my heart will be dog, and I will become as generous and loving as they are." Author Unknown


Picture to come


Dear Friends: It is with a heavy heart that I write to bring you news of the passing of Sooty. A dog who was always a puppy at heart, he passed gracefully in the arms of family after battling a weekend of seizures and loss of function. Heart disease and testicular cancer were the causes of death. He was only two months shy of his 16th birthday.

Sooty "Chadwick Singer" Hellman was born in 1993 in the town of Cos Cob, on the gold coast of Connecticut. He was raised and lived on the upper east side of Manhattan. Shortly after he won best in show of his puppy class at 10 months old, Sooty arrived at the Hellman household, where he quickly realized he was the complete center of attention. He will be remembered for being singularly in love with a squeaky soccer ball toy and having a true affection for almonds and Sunday morning fiber bars. Perfectly content to lounge on soft surfaces all day, he however would jump at the chance to chase butterflies on the south New Jersey shoreline and was bursting with curiosity upon the chance meeting of fellow Cavaliers in his Manhattan neighborhood, he also had a genuine dislike of Springer Spaniels. Although never bred for work such as drafting or herding, he was easily the most attentive and most cost effective psycho-therapist in the greater metropolitan area. One patient remarked, "His fee of cookies and carrots was easily met, and best of all, he never interrupted you or talked back breaking your chain of thought." Although the Cavalier King Charles Spaniel is a true companion dog by nature, Sooty had a penchant for guarding his flock as he could often be found sleeping just outside the room of his sister and making early morning wake-up calls to the other members of the family. He brought endless joy and love to his family and will be sorely miss ed. He is a truly irreplaceable dog. He is survived by his litter sister, Gigi, owned and loved by the Greenhuts in Manhattan and his parents, Robert Hellman and Dr. Laurey Mogil of New York, New York, his sister Allison Hellman, of New York, New York, and his brother Evan Hellman of Washington, DC.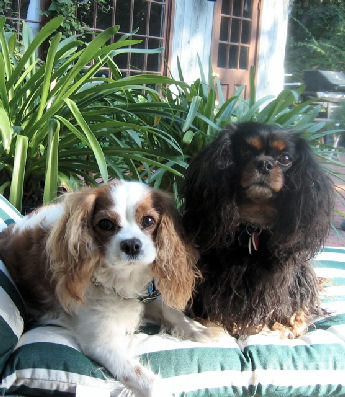 Dear Anne,

I hope this finds you very well - I thought you might like to have these pictures of two of your most wonderful and beautiful girls ever - Daisy and Ivy were inseparable, but Caroline and I called you yesterday to tell you that we had just finally had to put Daisy down that morning - at age 14 and three months, so she had a very long and happy life. Ivy was fine yesterday, but it struck me that she has never been an only dog, and today seems a bit perplexed and a bit down. Caroline and I had already made up our minds to get a pup sooner rather than later, as we have known for some time that Daisy was becoming unwell - but it was only when she lost interest in food (her favorite thing in the world, always) and could not walk in the last week that we knew it was time.

All best,

Leslie (Perkin)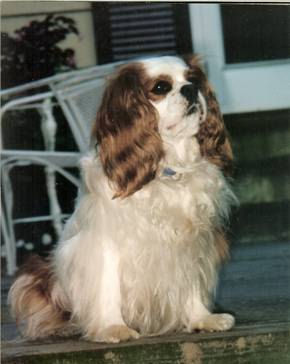 Our beloved Nigel passed away on Monday, September 28. He was 13 1/2 and our miracle dog. Three years ago the doctors told us he had a severe heart disease and that he would also have to have his right eye removed because of a cancerous tumor. They said he could die any time so enjoy each day with him and cherish him we did. He survived the eye surgery and lived three more happy years in spite of being deaf and only having three teeth. He never missed a meal.

We loved our "Honey Bear" for his unconditional love, loyalty and spunky spirit. In many ways he was our inspiration and taught us that no matter what adversities life dealt us always hold your head up high, wag your tail and keep a bounce in your step. Nigel filled our days with joy and laughter and enriched our lives because of his spirit. We will miss him terribly but he will always be remembered and loved.

Lots of licks,
Cathy & Walt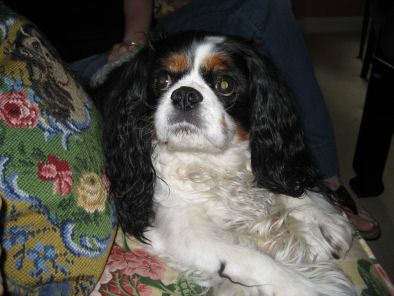 Anne,
We lost our beloved Clara in old age Saturday morning when her mitral valve finally gave way. She brought such joy and togetherness into our hearts, and we will never forget her. We've attached a couple of photos of her in two different e-mails.
We prepared her food to the end and loved her as much as we could, and she loved us so thoroughly.

One day when we can get over our grief and mourning, we will be contacting you for another female tricolor to provide a good and loving home.

Meanwhile, we wanted you to know, and thank you so much for bringing Clara into our lives.

Sadly,
Bette and Jim Collins
<![if !supportLineBreakNewLine]>
<![endif]>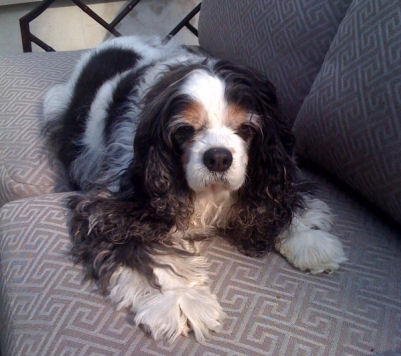 Dear Anne,

Our beloved friend, Beau, Chadwick Diplomat, was put down at nearly 15 years. His heart remained strong....his back legs became unusable due to stenoisis of the lower spine. His heart did not want to quit beating.,....such a remarkable spirit. We have Wrigley, Chadwick Smoking Jacket. He has a heart murmur 2nd grade...he is a fine fellow but probably not aging as well as Beau.
We thought you would like to know about Beau....he was The Great Dog Beau, we will always miss him.
Susan Scheer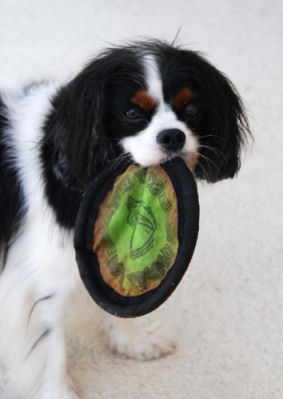 Archie doing what he loved best – playing, problem solving and posing for the camera!


Archie joined Carol Pena at her home on Long Island as a young puppy, full of vim and vigor. Little did anyone know that Carol would become involved in Agility competition and her only dog, Archie, would accompany her to class and to the trials to compete – successfully, by the way! They both learned the sport together and they moved to Florida together. Carol writes: "Archie died from Lymphoma six days prior to his 12th birthday. He went very quickly and did not suffer. He loved to pose for photos –he was a true ham. There are so many photos showing how handsome – he was a champ to the end". To see those photos, click on the You Tube Video below of Archie's life.

http://www.youtube.com/watch?v=bw4K657TacA