In Memoriam 3






In Memoriam 1 In Memoriam 2 In Memoriam 3 In Memoriam 4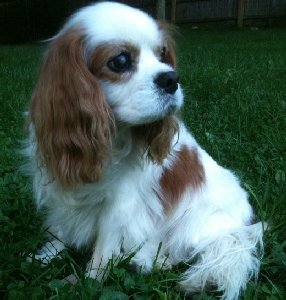 Charlie at 14 years of age

Charlie attended our youngest son's Kindergarten Graduation and 16 years later he attended that same son's Harvard Graduation! Our friends used to take their dogs to fancy New York City groomers--but our children's greatest joy was participating in bathing Charlie themselves, climbing into the tub with him. Charlie was our loyal friend and we thank you for bringing such joy to our family for so many years. Peter Sloane & Family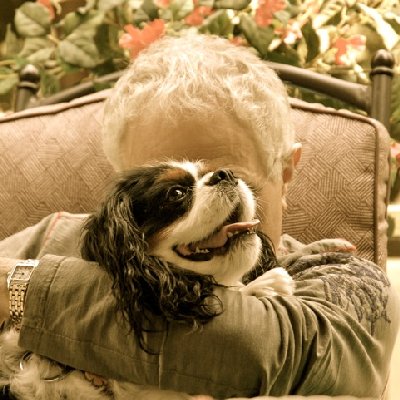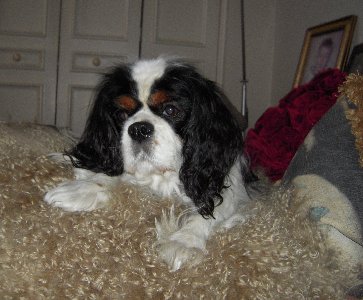 Dear Anne: This is the hardest message I've ever sent you. Umberto and I have run out of tears. Giselle passed away this morning. She survived the night but this morning she passed away peacefully and painlessly. She gave us the happiest eleven years of our lives. We thank you for letting us take care of her. Umberto and Paul



Chadwick Downing Street Thatcher Hirsch (Thatcher) .... 1999-2012

You were such a gentle, kind, very loving member of our family, multiple show dog winner, older brother to Ollie, Carty and Schuyler..
we and your sisters Julia, Emmy and Katie will forever remember and keep you in our hearts! RIP dear Thatcher,
we were lucky to have you for so long! The Hirsch Family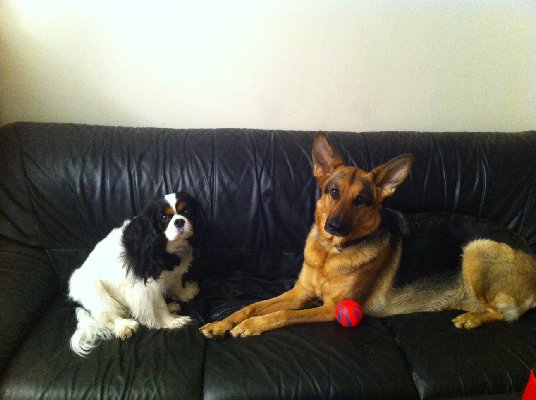 Wilson was a smart, happy, outgoing little dog who loved his family unconditionally. His best friend was a
German Shepherd. He will be missed by the Mezo family.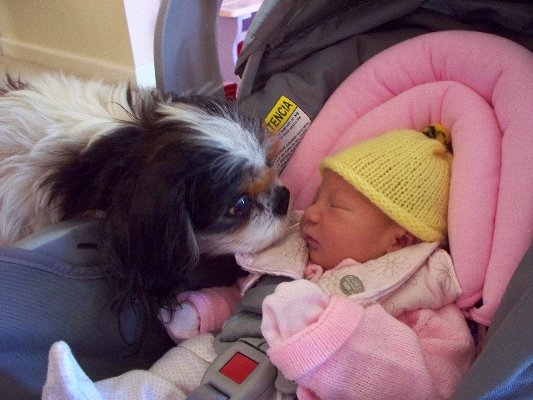 Dash checking out his new baby sister. Dash passed away shortly after this photo was taken.
He was loved by the Zimmerman family for 13 years.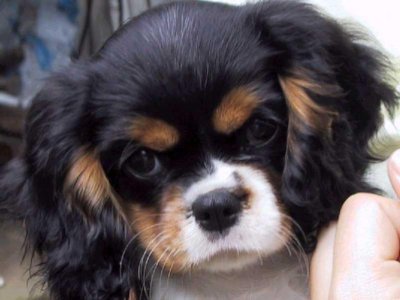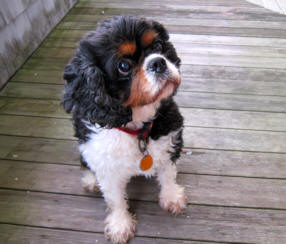 L: Chloe as a puppy R: Chloe at 11 years of age

When Nancy Dempsey found herself climbing over her kitchen countertops to
avoid the aggressive advances of her previous Cavalier, she decided to
return him to his breeder. He was just not the right dog for her family.
She approached me about another puppy, this time a female just because the
other Cavalier was a male, not that males are at all aggressive normally.
Chloe entered their lives and was part of their family for almost 14 years.

Chloe was diagnosed with sudden onset diabetes and a murmur at about 12
years of age and unfortunately, the diabetes was never able to be
controlled as completely as would have been optimal.

Nancy wrote: "We are so sad and miss Chloe so much. She was such a sweet
little dog, loved dearly by the whole family. We will forever be thankful
that you matched her with us and grateful for the good care you took of
Clhoe at "Camp Chadwick". It was very reassuring whenever we had to leave
her, to see how happily she would always leap into David's arms!".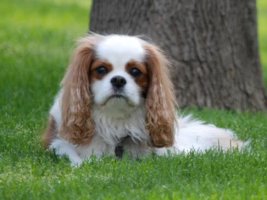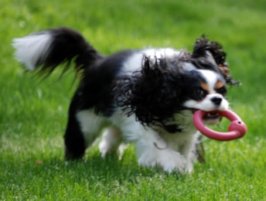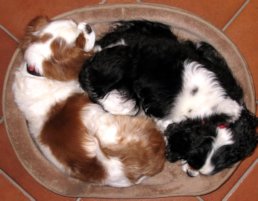 We wanted you to know that we lost our 2 beautiful "Chadwick" boys this winter. Jasper our Blenheim was 15
and Bailey, our wonderful Tri-color, was 14. Both lived long happy lives, relatively healthy thruout.
Bailey was a "puppy" to the end, developed a respiratory issue that rapidly progressed over the course of a few weeks
and then the Dr. discovered he had spots on his lungs. We unfortunately needed to do the "kind" thing
and put him to sleep. It broke our hearts. Four weeks later Jasper had a seizure and rapidly deteriorated
to the point where he couldn't stand, couldn't control his mouth to eat or drink. In under 7 weeks we
had lost both of our boys. The Boys were a wonderful addition to our family and we all miss them terribly.

Ed and Marybeth McGarvey
Dear Anne, It's still hard to think about Mayday being gone...she was so special from the start -- her tail was always wagging and her eyes were always full of love and joy. We are grateful for everything that she gave to us, and that she seemed happy to the end. Thank you so much for giving her to us for the past wonderful 11 years. I'm attaching a few photos to remember her by. Warm regards, Deb