In the Beginning 3
1 2 3 4 5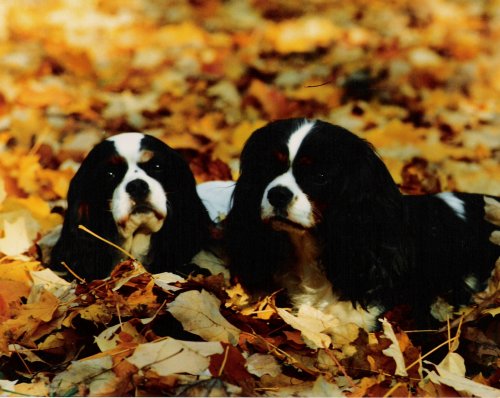 Maxholt Winter's Tale of Chadwick "Lucy" (left)
(Eng. Ch. Mintrode Jotham of Maxholt X Maxholt High Expectations) and
Maxholt Secret Drawer of Chadwick "Emma" (right)
(Master Dill of Maxholt X Maxholt Tyreless)

When Peggy Talbot of Maxholt Cavaliers decided to retire from breeding she called us first asking if we were at all interested in some of the dogs. We were so lucky to have the opportunity of purchasing Lucyand Emma who are found in the pedigrees of several of our Chadwick Cavaliers.

Lucy was the mother of CKCSC Ch. Chadwick Theatrical Trilogy and also the mother of Chadwick Chippendale (see below) who in turn produced CKCSC Ch. Chadwick Calamity Jane.

Emma, half sister to CKCSC Ch. Maxholt Special Secret of Chadwick was the mother of littermates CKCSC Ch. Chadwick Tapestry and Chadwick Bargello - both of whom produced important children and grandchildren to continue their longevity and success in the show ring.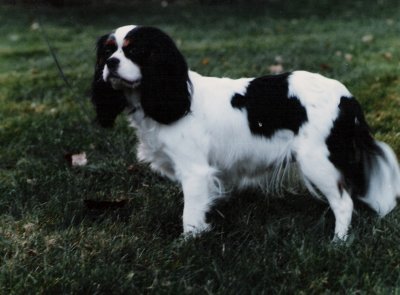 Lucy was what we would call a "dizzy blonde" -- no disrespect to those with fair locks! Due to this we nicknamed her "Goosy Lucy" and she would enchantingly swagger and wiggle her way into your heart -- but there was not a neuron between her ears!!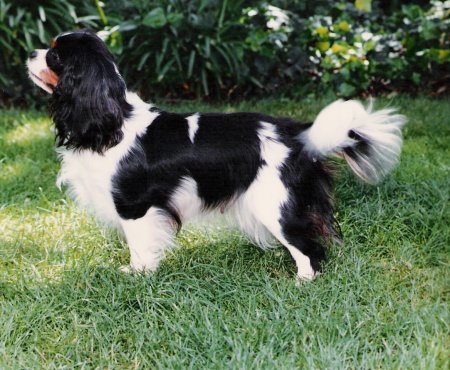 Emma was barely 14 lbs. but had such wonderful balance of body and a pretty face. She won a major at Cavaliers of the South Specialty but was seldom shown as she was simply not a happy showgirl in the ring.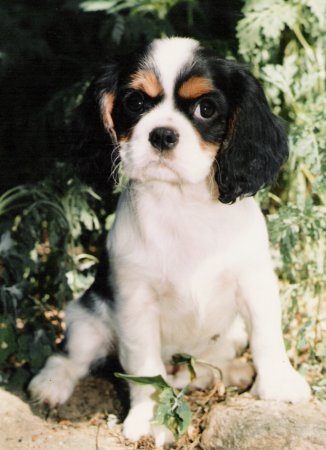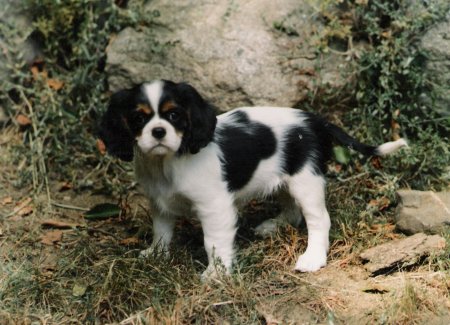 Chadwick Chippendale "Stripper"
(Grantilley Celtic Victory of Cobblestone X Maxholt Winter's Tale of Chadwick)

This adorable puppy became the mother of CKCSC Ch. Chadwick Calamity Jane who is found in the background of many Chadwick Cavaliers today.